BCA Endorsements for November election
ANNOUNCEMENT OF BCA ENDORSEMENTS. BCA members voted for endorsements last week. Please note that BCA endorses when 60% of the members vote for or against a position. Here are the results:
ALAMEDA COUNTY
Alameda County District Attorney: Pamela Price. BCA endorsed by 69% of the members. She is running against incumbent Terry Wiley, who has strong endorsements, prosecuted the Oakland PD's abusive Riders. Read more at the Berkeley Daily Planet, bit.ly://Abe_Cinque.

BERKELEY
City Auditor: Jenny Wong: Endorsed by 97% of the members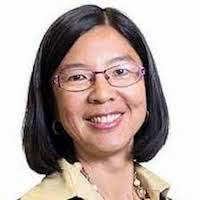 District 1 City Councilmember: Tamar Michai Freeman (left in photo) was preferred by 35% of BCA members who voted, Elisa Mikiten (at right in photo) by 54%.  The BCA Steering Committee recommends that District 1 voters use ranked choice voting for this race and vote for Elisa Mikiten or Michai Freeman as their first choice and indicate the other candidate as their second choice; don't rank the incumbent (RK) at all.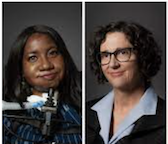 District 4 City Councilmember: Kate Harrison is BCA endorsed, preferred by 94% of the members.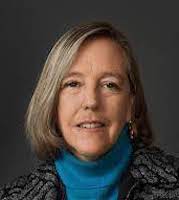 District 7 City Councilmember: No BCA endorsement. Aidan Hill, a write-in candidate, was preferred by 52% of members.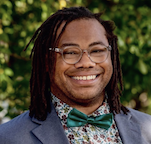 Distirct 8 City Councilmember: Mari Mendonça is BCA endorsed, preferred by 70% of the members on 1st round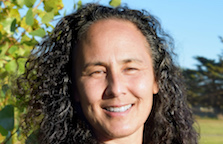 Rent Stabilization Board Commissioners: The Right to Housing slate selected by the Berkeley Tenant Convention is BCA endorsed:  Soli Alpert, Vanessa Danielle Marrero, Nathan Mizell, and Negeene Mosaed, who all received more than the 60% threshold, plus Ida Martinac who earned approval from 58% of the members.

Berkeley School Board: The following candidates are BCA endorsed: Ka-Dijah Brown, Michael Chang, and Jennifer Shanoski (shown left to right in photo.)  Results determined by Ranked Choice voting.

BERKELEY MEASURES
Measure L, No Position:  Housing and Infrastructure Bond: BCA members were tied for support and opposition. Steering Committee recommended a NO Position. This measure would sell $650 million in general obligation bonds to be issued over a 48-years to build affordable housing, repair streets & sidewalks, underground utilities on evacuation routes, improve buildings, infrastructure, and safety. 
The BCA Steering Committee recommends a NO Position.
Measure M, YES. Vacancy Tax, AKA The "Empty Homes" tax was recommended by 91% of BCA members who voted.
Would create financial penalties to discourage landlords from keeping rental units off the market and provide revenue to build "affordable" housing.
Caution: Funds can be used for any general municipal services designated by the Council. 
Measure N, YES.  Authorizing Affordable Housing Expenditures: Recommended by 87% of the members. A racist 1950 law requires voter approval for all publicly financed housing. Measure N would meet that requirement for future subsidized housing in Berkeley. Until the state appeals this law, we must provide this approval to meet our affordable housing targets.
STATE PROPOSITIONS
Prop 1, YES. Constitutional Right to Abortion and Birth Control: 94% of BCA members recommend a YES Vote
Prop 26, No position. In Person Sports Betting:  The proposition did not reach the 60% threshold for endorsement
Prop 27, NO. Online Sports Betting:  84% of BCA members recommend a NO Vote
Prop 28, YES. Arts Education Set Aside $$:  97% of BCA members recommend a YES Vote
Prop 29, YES. Kidney Dialysis:  81% of BCA members recommend a YES Vote
Prop 30, No Position.  Electric Vehicles and Wildfire Prevention: The proposition did not reach the 60% threshold for endorsement
Prop 31, YES. Ban Flavored Tobacco:  91% of BCA members recommend a YES Vote